Dealing with Erectile Dysfunction at the Age of 40s: Expert Insights and Practical Tips.
07/06/2023
A person can expect certain changes in their bodies as they age. If you are not able to perform or not have a fulfilling sexual life, especially in your 40s, that can be shocking. However, Erectile dysfunction can affect a man at any age. Although Erectile dysfunction affects men at an older age, it has become more prevalent in men in their 40s. Nowadays, the 40s are not considered too young for having to deal with this sexual issue known as Impotence. Erectile Dysfunction or Impotence has become a lot more common in men these days. It can be expressed as the inability of a man to have an effective sexual action with their partner or the inability to achieve an orgasm or erection for a successful sexual activity. Men feel helpless when they observe the early signs of Erectile Dysfunction in themselves. However, the major symptom in a man suffering from ED is his inability to get and maintain a firm erection long enough to perform sexual intercourse. If you or anyone in your family feels that they might be suffering from Erectile Dysfunction, you should consult the GP or Urologist to evaluate the underlying psychological or physical conditions.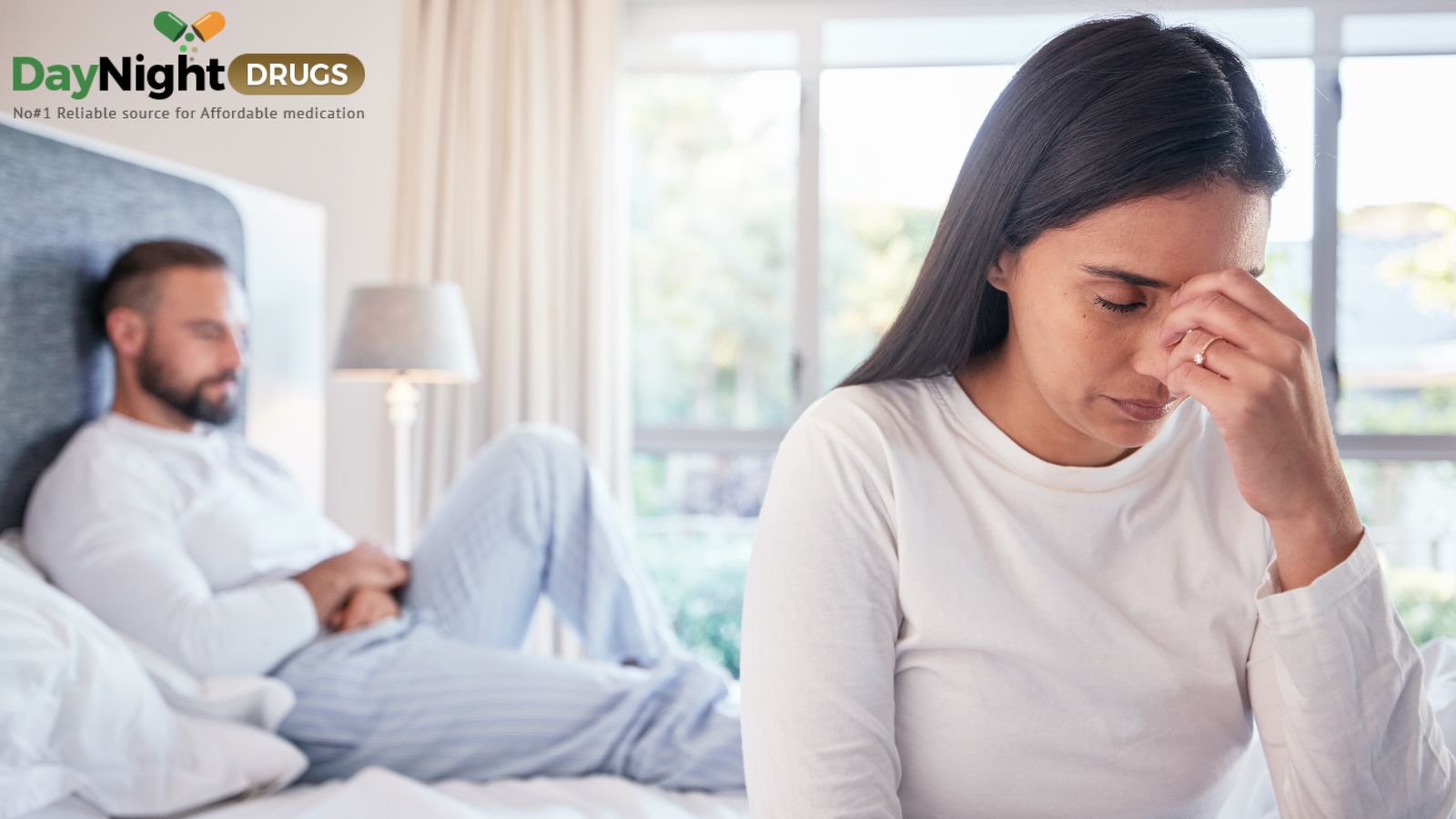 Prevalence of Erectile Dysfunction in Men at the Age of 40s
As men age, they are bound to suffer from erectile dysfunction in their old age, commonly known as Impotence as well. There is a common misconception among people that old age is the only reason for Erectile Dysfunction, but that's not the case. Erectile Dysfunction, which happens due to old age, is called aging-related impotence. However, Erectile Dysfunction can also be caused due to a number of reasons which are not related to old age. It can be caused at an early age, like in your 20s. After evaluating your condition, the physician can prescribe generic sildenafil 100mg to treat the male sexual problem you are dealing with.
It can be very scary for men who have reached their 40s and are dealing with a declined sexual performance. Men experiencing Erectile Dysfunction in their 40s are not uncommon now. In fact, the Massachusetts Male Aging Study stated that around 40% of men in their 40s would experience some or the other type of ED. It's important to note that this rate increases gradually with age, but it doesn't mean that the issue only affects older men. Men in their 20s and 30s can also experience this male sexual issue. It's always a good idea to speak with a healthcare professional if you have concerns about your sexual health.
Also Read: Levitra vs.Viagra: Which ED Medication is Better
What are the Main Causes of Erectile Dysfunction?
Male sexual arousal is a complicated process. It involves various factors such as the brain, emotions, hormones, blood vessels, nerves, and muscles. Erectile Dysfunction can arise from one of these factors. One should know that both physical and psychological factors can contribute to Erectile Dysfunction. Also, factors like mental health and stress can even deteriorate your condition further.
Physical Causes of ED
Common physical causes of ED include:
Psychological Causes of ED
Common psychological causes of Erectile Dysfunction include:
Symptoms of Erectile Dysfunction
The major symptoms one experiences while dealing with Erectile Dysfunction is as follows:
Difficulty in getting an erection

Not able to maintain an erection

Low sex drive or sexual desire
If you have any concerns regarding your erections or low sexual desire or are experiencing delayed/premature erection, it's best to see a doctor and clear your doubts. In case you have diseases related to the heart or have diabetes, it can also be a cause of early onset of Erectile Dysfunction.
Also Read: What is The Difference Between Tadalafil And Cialis
Treatment Options for Erectile Dysfunction
When seeking medical attention for erectile dysfunction, the initial step involves properly addressing any underlying health conditions. The healthcare physician will assess the cause and severity of the condition and any other relevant health concerns to select the optimal course of action. Several erectile dysfunction treatment options are available, and your physician will explain the risks and benefits associated with each one of them while keeping in mind your and your partner's preferences.
Oral Medications
Oral medications are considered one of the best ED treatments by many men. These pills work by increasing the blood flow to the penis and help improve erections. Some common oral medications used to treat erectile dysfunction include sildenafil (Viagra), tadalafil (Cialis), and vardenafil (Levitra).
Other medications
A few other medications and treatments for ED include:
Alprostadil self-injection

Testosterone replacement therapy

Alprostadil urethral suppository
If medicines are not able to provide the effect you need, your doctor will recommend an alternative treatment option which might include penis pumps or penis implants.
Exercise
Regular exercise and moderate to vigorous aerobic activity can improve ED symptoms. More light exercises can also lower the risk if performed on a regular basis. Talk to your doctor for a safe and effective exercise plan.
Psychological counseling
Stress, anxiety, or depression could be one of the few underlying causes of ED. Addressing them may improve your sexual function. Your physician can refer a counselor who can assist you and your partner in addressing any concerns.
Use Generic Viagra Pills
Sildenafil citrate, also known as generic Viagra, is a medication that is usually taken in a dosage of 25, 50, or 100 milligrams per day. It is a phosphodiesterase type 5 inhibitor, making it a typical ED treatment. The active ingredient in both generic Viagra and brand Viagra is sildenafil citrate, which is the same. The primary difference between these two medications is the cost, as generic drugs are always cheaper than brand-name drugs. At Daynightdrugs.com, you can get the highest quality FDA-approved drugs at a reasonable price. We also have experts who are highly qualified and knowledgeable, and the drugs we offer are certified by GPhC (General Pharmaceutical Council), making them entirely safe for the customers. Make sure to consult your healthcare provider before you buy generic Viagra online. You can get the best Viagra for men at our online pharmacy at affordable prices.
Your doctor will make you aware of the following side effects before he starts your ED treatment course:
Headaches

Upset stomach

Nose bleeds

Stuffy nose

Flushing

Prolonged erection

Vision changes

Low blood pressure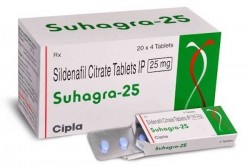 Sildenafil Citrate 25mg tablets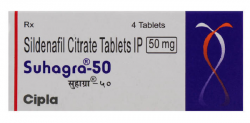 Sildenafil Citrate 50mg tablets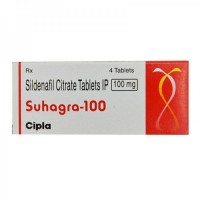 Sildenafil Citrate 100mg tablets
Tips to Improve Erectile Function
There are a few ways to prevent or treat erectile dysfunction (ED) without having to rely on medications, devices, or surgery. You can do that by making changes to your diet and lifestyle and, as well as by trying out some natural remedies at home. It's important to talk to your doctor before trying out any alternative options to ensure they are safe for you.
ED Prevention Lifestyle
Some common lifestyle changes that one can make while indulging in erectile dysfunction self care are as follows:
Quit smoking

Lose weight

Adopt a healthy and proper sleep cycle

Do pelvic floor exercises

Avoid alcohol and drug abuse

Try a different dosage

Change the drug

Reduce mental health stress

Have good oral hygiene
ED Prevention Diet
We have mentioned earlier as well about the famous Massachusetts male ageing study. The study suggests that some food items can reduce a man's chances of getting ED. Some of them are as follows:
Vegetables

Fish

Fruits

Whole grains
It also suggested that food items like watermelon, dark chocolates, pink grapefruit, pistachios, and tomatoes can help reduce Erectile Dysfunction symptoms. Men with Vitamin B12 deficiency should avoid eating refined grains and processed meats to prevent themselves from developing ED.
When to Seek Medical Help
It's normal for a man not to be able to perform, especially when he is stressed or distracted, or not in the mood for sexual intercourse. But if a man finds it difficult to get erections repeatedly during foreplay or sexual activity, it becomes important to seek medical help and start taking erectile dysfunction pills. The best you can do is visit a urologist or an Erectile Dysfunction Clinic and discuss your concerns regarding this health issue or your sexual performance. Don't hesitate to seek medical advice for erectile dysfunction. Seeing a specialist can help you explore treatment options like self-care remedies and medications for erectile dysfunction, like Levitra generic and Cialis 20mg. It can help improve overall erectile health. Schedule an appointment as soon as possible to take control of your sexual wellness. You can buy tadalafil online from us for only $0.84 per pill.
Also Read: 5 Effective Erectile Dysfunction Medications: Types & Benefits
Conclusion
Erectile Dysfunction has become a common issue in men these days. It doesn't only affect men in their old age. Now it affects men of all ages, starting as early as their 20s. When it's not getting better with medicine or is becoming more severe with time, it can negatively impact your sex life and overall well-being as a man. It's best to discuss your symptoms and treatment options with a certified healthcare provider at an early stage. Erectile Dysfunction is always treatable with medicines, lifestyle changes, and diet. The sooner you confer with a doctor, the sooner you'll be able to commence the treatment plan for treating your Erectile Dysfunction and relish a fulfilling, pleasurable sex life once again.
FAQs
1. Are there lifestyle changes that can help improve erectile function?
You can try making a few lifestyle changes, like quitting smoking, exercising regularly, eating a healthy diet, losing weight, etc., to help improve erectile dysfunction.
2. When should I seek medical help for erectile dysfunction?
A man should seek medical help if he is not able to get or maintain erections constantly during sexual intercourse.
3. What are the available treatment options for erectile dysfunction?
The doctor will suggest Oral medications such as Viagra, Levitra, and Cialis. If your condition does not improve with pills, he will then suggest you use penis pumps or penis implants.
Sources: - 
1. Forhims Blogs - Tips for Treating ED  
2. Citycarefamilypractice Blogs - Erectile dysfunction and I'm only 30