Levitra vs.Viagra: Which ED Medication is Right for You?
02/28/2023
Erectile Dysfunction is one of the major health disorders in men. It is a male sexual function condition in which a man is unable to get and keep up an erection during sexual intercourse. There are now a lot of medications available in the market to cure ED in men, and the most common ones are Viagra and Levitra. They are also available in their respective generic forms, making them pretty affordable.
Being PDE5 inhibitors, the major point of difference between Levitra and Viagra is their potent component, along with the duration required to show the results. Levitra contains Vardenafil, and Viagra contains Sildenafil citrate. Levitra takes around an hour to show the result, whereas Viagra is a little faster in its effectiveness. It takes around half an hour to 60 minutes to start working. However, the effect of both medications lasts for almost 4 hours.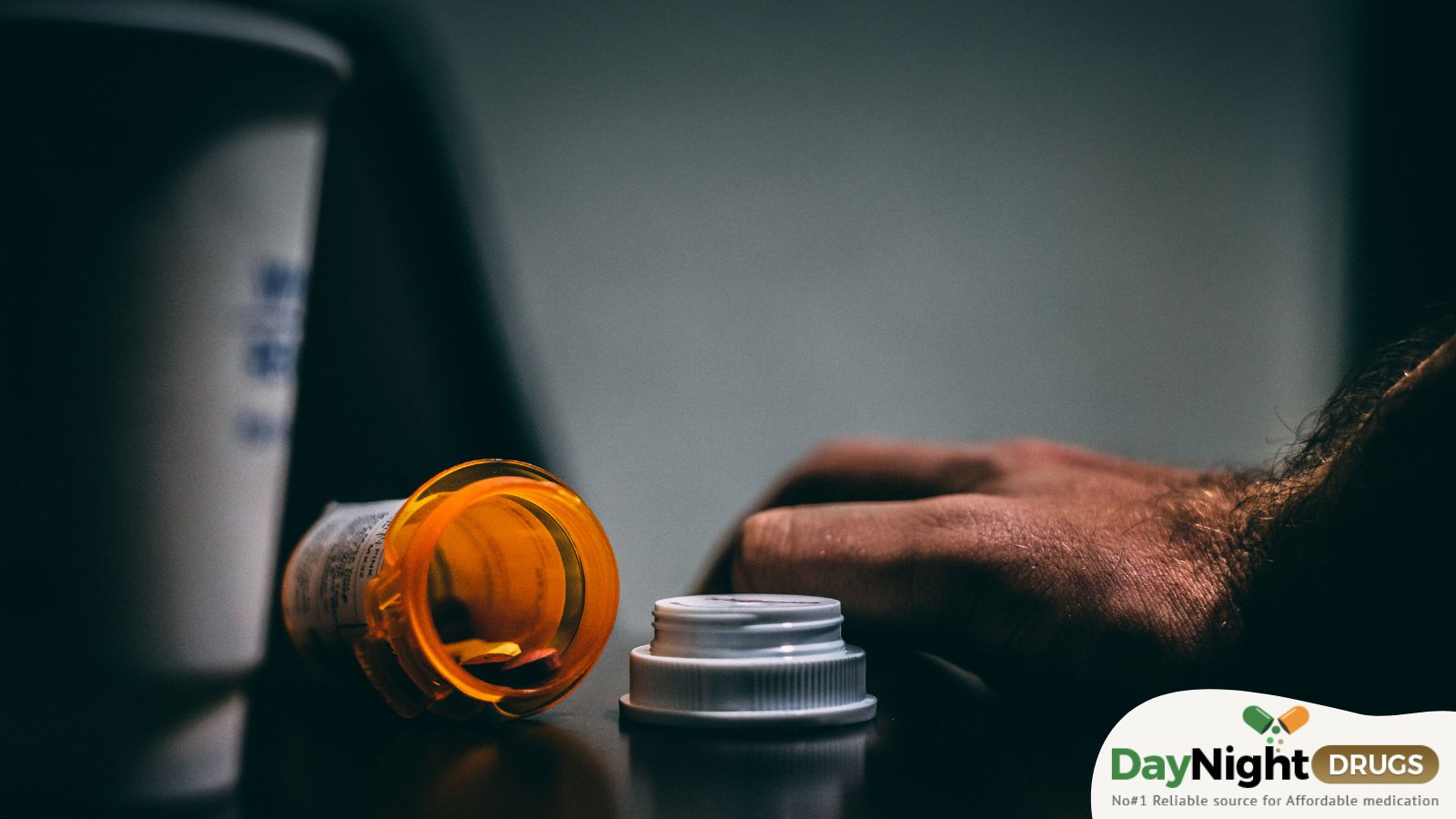 Conditions Treated by Levitra and Viagra
Both generic Viagra and Generic Levitra are effectively used for treating erectile dysfunction or impotence in men. They both work only in conjunction with sexual stimulation and will not be compelling enough if there isn't any arousal. 
However, Revatio, which is another brand version of Sildenafil, is also used for treating Pulmonary Arterial Hypertension. It functions by relaxing the muscles of the blood vessels and increases the blood flow to particular areas of the body. The medication also improves the capacity for exercising in both men and women. 
You can order the medication from our online drugstore, daynightdrugs.com, and enjoy the deals and doorstep delivery. 
How do Levitra and Viagra Work?
As a matter of fact, the working pattern of all ED medicines is the same. All that makes a difference is the time taken to start working. 
Vardenafil and Sildenafil are effectively used for treating male sexual function, often known as impotence. Impotence is often the result of any underlying health condition, ongoing treatment, age, or maybe the side effect of any current medications. The medications function by raising the flow of blood to the penile areas, which helps a man get and keep an erection. It will not provide any protection against sexually transmitted diseases such as hepatitis B, HIV, syphilis, gonorrhea, etc. In order to practice safe sex, use latex condoms. 
 
Is Levitra or Viagra More Effective?
As per reports, both Levitra generic and Viagra generic are equally effective in treating male sexual function problems known as Erectile Dysfunction (ED). But there's always confusion- Which one is better? As per reports, Levitra or Vardenafil is more potent than Viagra or Sildenafil. But, both drugs have similar effectiveness. Some studies also state that the effect of Levitra lasts a bit longer than that of Viagra. 
As a matter of fact, whether you take Viagra or Levitra, it should always be decided by your medical instructor. The medicine will be prescribed on the basis of your health history. You need to share every detail of your health and the list of your ongoing medicines so that he can guide you with the right treatment plan. 
Side Effects of Levitra vs. Viagra
Different ED drugs come with different sets of side effects. It is important to go through them before you start your taking the pills. However, it nowhere means if you ever take any ED medication, you are complying to experience the side effects. It is highly subjective and entirely depends on your medical condition, age, and lifestyle. 
The following are the side effects of Levitra: -
Common Side Effects of Levitra
Flushing

Sinus pain, stuffy nose

Dizziness

Back pain, headache

Upset stomach
Severe Side Effects of Levitra
Irregular heartbeats

Breathing problems

A light-headed feeling

Seizure

Ringing in your ears or sudden loss of hearing

Swelling in your ankles, hands, or feet

Painful erection or that lasts over 4 hours

Symptoms of heart attacks, such as chest pressure or pain, sweating, nausea, pain spreading to your shoulder or jaw

Sudden vision loss or changes in the vision
The following are the side effects of Viagra: -
Common Side Effects of Viagra
Severe Side Effects of Viagra
Seizure

Sudden hearing loss, ringing in the ears

Shortness of breath

Irregular heartbeats

Swelling in your ankles, hands, or feet

A light-headed feeling

Symptoms of heart attack

Erection that is painful or that lasts over 4 hours

Changes in vision or sudden vision loss
If you undergo any of the above-mentioned symptoms, consult your healthcare instructor immediately. 
There are certain points that you need to keep in mind so as to avoid adverse side effects. The below-mentioned are some of the safety pieces of advice: -
Avoid alcohol consumption while on the drug.

Do not take the medicines if you are allergic to Vardenafil or Sildenafil.

Avoid the consumption of grapefruit in any form. 

The medication is strictly not prescribed for men younger than 18 years. 

Do not take the medicine if you are using nitrate drugs for treating angina (chest pain) or other heart disorders.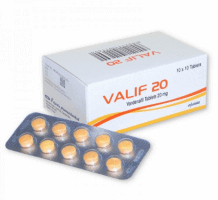 Vardenafil HCl 20mg Tablets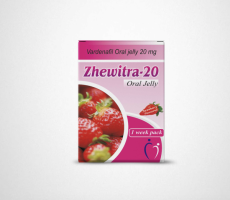 Vardenafil Oral Jelly 20mg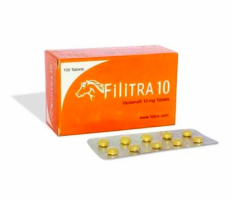 Doses of Levitra vs. Viagra
Levitra and Viagra belong to the same drug class known as Phosphodiesterase -5 inhibitors. Hence, they both have the same dosage instructions. Your doctor might prescribe you different strengths of the drug, but the instruction for both medicines will remain the same. The following are a few important points to keep in mind before taking Viagra or Levitra: -
Follow the instructions stated by your doctor or as mentioned on the label.

Take the medicine when needed, with or without food. 

Keep a gap of at least 24 hours between the pills. 

Do not overdose. 

Take Generic Viagra at least half an hour before performing sexual activity, and if you are on Levitra, take it an hour before. 

Avoid chewing, breaking, or crushing the tablet.

Swallow it whole with water.

Store it at room temperature.  
Make sure you discuss these points well with your pharmacist before starting the drug course. 
FAQs
1. Are Levitra and Viagra the same?
No, Levitra and Viagra are two different ED drugs with different components. Levitra contains Vardenafil, whereas Viagra contains Sildenafil.  
2. Can I use Levitra or Viagra while pregnant?
No, you cannot use Levitra or Viagra if you are pregnant. Moreover, these drugs are only meant to be used by men above the age of 18 who have ED issues. 
3. Is 20 mg Levitra equal to 100 mg Viagra?
The highest dose of Viagra is 100 mg, and the highest dose of Levitra is 20 mg. Levitra 20 mg is said to be more potent than Viagra and may require a lower dosage. 
4. Does Levitra have fewer side effects than Viagra?
Levitra or Vardenafil has fewer side effects than Viagra.