Bipolar Disorder Medications You Should Know About!
02/06/2021
Finding the appropriate medicine or a combination of drugs to control bipolar disorder can be difficult and frustrating for the patient.
Bipolar disorder is a mental challenge characterized by drastic changes in behavior, mood, energy, and feelings. From experiencing severe highs (mania) to lows (depression), the mood changes a lot. Why is finding the right medication so tricky? Even the doctors struggle to set the prescription as different patients react differently to the medicines. Some patients need a single medication or can control the disorder by buying bipolar drugs over the counter, while with others, doctors might have to experiment with different drug combinations.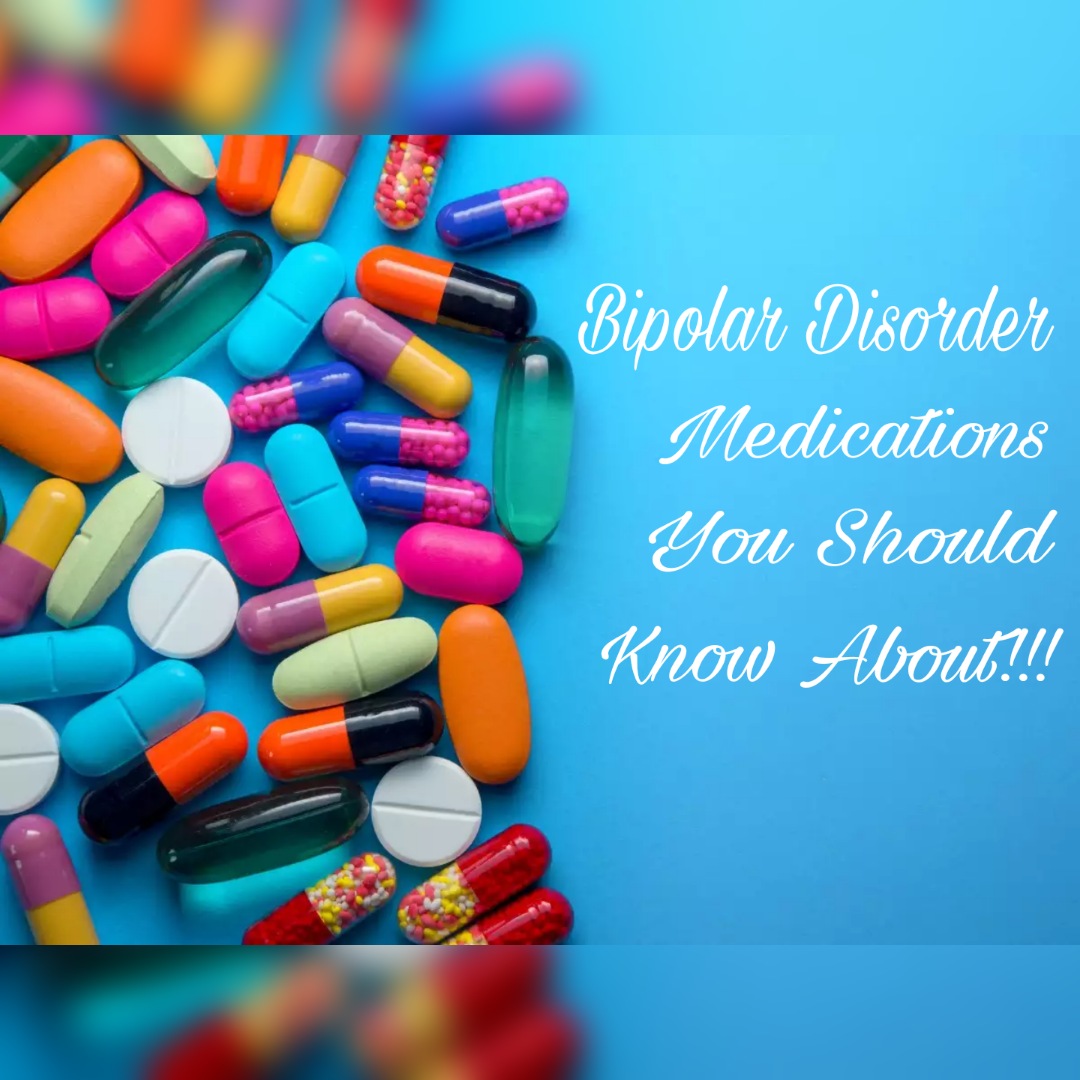 There are several safe and effective medications for bipolar disorders. Scroll down to check out!
Lithium
Lithium is a mood stabilizer; the oldest medicine being used for bipolar disorder treatment. It generally goes by the name lithium carbonate. It might take weeks or sometimes months before you see any change, and to get the proper results, one should take it regularly.
Although doctors prescribe it to treat bipolar disorder, and it works too, but it still comes with many side effects. These can be dry mouth, weight gain, loss of appetite, nausea, diarrhea, dull feeling, and many more.
Any patient prescribed with lithium is asked to regularly visit their doctor to get their blood lithium levels checked.
Antipsychotic
Antipsychotics medications are typically prescribed for schizophrenia. But they are also useful for managing the episodes accompanied by psychosis during severe mania or depression. Sometimes they are prescribed in combination with an antidepressant to treat both manic and depressive bipolar.
Although sometimes they are considered to be more effective than other medications, they too have side effects. Side effects include low bp, slow metabolism, restlessness, increased saliva, and in some cases, sexual dysfunctions as well.
Antidepressant
Antidepressant can help in managing the symptoms of bipolar depression. The medicines work on brain chemicals called neurotransmitters. Along with antidepressants, some people take mood stabilizers to prevent mania, as antidepressants can sometimes trigger a manic episode. Certain medicines contain both antidepressants (fluoxetine) and an antipsychotic (olanzapine), which is good for stabilizing the patient's mood.
Some of the serotonin and norepinephrine reuptake inhibitors (SNRIs) include levomilnacipran, venlafaxine, and duloxetine. These can have common side effects like dizziness, dry mouth, insomnia, low blood pressure, etc.
Anticonvulsant
These are used for seizures, but sometimes doctors prescribe them for bipolar disorder as well. These can help in stabilizing moods and manage mania.
Anticonvulsant has its side effects: weight loss, skin rashes, blur vision, memory problems, kidney stones, etc.
Several medicines from different classes of drugs can effectively treat bipolar disorder. If you are looking for the most effective treatment for bipolar disorder, it depends on your case and how well you work with your doctor to set a perfect drug and dosage to control it. Also, sometimes the side effects of these medicines are unbearable. In such cases, immediately talk to your doctor for further changes. All in all, it is a trial-and-error method. Combine the drugs with psychotherapy and stress-management techniques to reduce the symptoms and improve the quality of life.

Stay happy! Stay healthy!