Acid Reflux Medication - What's Best for You???
02/05/2021
For most of us, going out for dinner at night with friends seems like a no big deal and sounds fun as well. But for other millions of Americans living with GERD (gastroesophageal reflux disease), it is like an invitation to some disaster.
According to the American Gastroenterological Association, around 20-25% of America's population is affected by GERD. It is a common disease, and nearly one out of every five people in America experience acid reflux.
Those wondering what exactly is GERD - it is a chronic disease that occurs when stomach acid goes up the food pipe and results in severe heartburns, burning sensations, and acidic/sore taste in the mouth. It is a serious situation. The acid reflux medication over the counter is fine, but if symptoms persist, one should know which drug is perfect for them.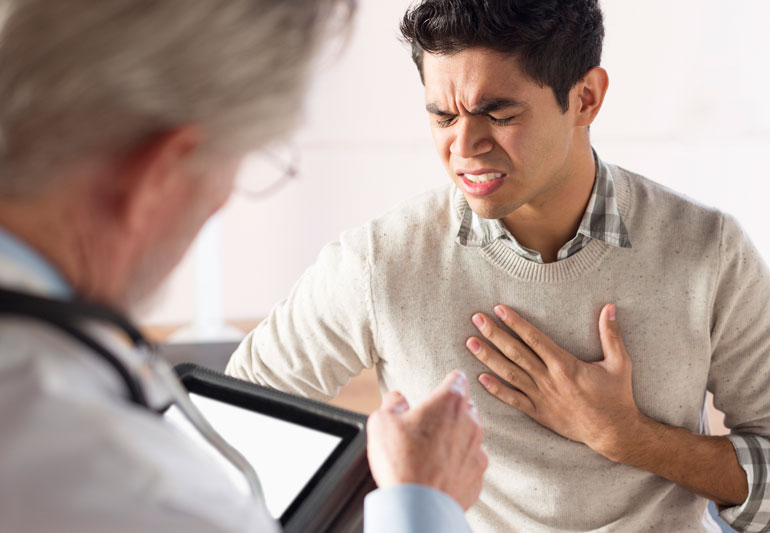 So, which medicine is best for you? Dive in below to check out the different medications!
Antacids
Antacids neutralize the acid in the stomach and provide quick relief in mild or isolated acid reflux cases. It is the safest acid reflux medication and comes in liquid form as well. The liquid medicines basically coat the lining of the esophagus and reduce the amount of acid in the stomach. Depending on the symptoms, it can take up to a couple of hours to work. Although, it won't help in reducing the inflammation of the esophagus. Remember that it is for short term use only and is not a permanent solution for GERD.
H2 Receptor Blockers
The human body can easily absorb H2 blockers that suppress the stomach's acid, lasting for a few hours. Some of these medicines are sold over the counter, and some require a prescription. The prescription ones are mostly of high dosage and will have more impact than the OTC ones. It is also used for short term relief and is not at all a solution for GERD. Patients generally take the medication 30 minutes before the meal. Side effects may include headache and dizziness. So, don't take this medicine regularly if you experience any side effects.
Proton Pump Inhibitors
Are you looking for long term treatment? Proton Pump Inhibitors (PPIs) are perfect for you. PPIs help in healing the esophageal lining by reducing the amount of acid that the stomach produces, hence they are more effective than H2 Receptor Blockers. PPIs are taken around an hour before the meal and are generally safe. Doctors usually prescribe this in combination with some other drugs.
Prokinetics
Prokinetics are medications that help in the fast processing of food in the stomach. They are used alone, and mixing them with other acid reflux drugs can be problematic. Prokinetic agents include metoclopramide and bethanechol. These medicines strengthen the lower esophageal sphincter (LES), so they are preferred for long term treatment.
So, above mentioned acid reflux medications can help you in the short term and the long run. Again with the question, what's best for you? That depends upon what kind of treatment you are looking for! Antacids and H2 blockers can be useful for short term relief. PPI and Prokinetics are beneficial for extended treatment. If you are not satisfied with the OTC medications or prescribed ones, you can consult your doctor for other procedures like surgeries such as Fundoplication, Transoral incisionless fundoplication, etc.
Remember not to grow this disease into something dangerous. Visit a doctor regularly!