Unveiling the Truth: Generic Viagra vs. Regular Viagra - Do They Work Alike?
07/28/2023
Erectile Dysfunction is a very common male sexual disorder commonly found in men over the age of 40. Usually, there is nothing to worry about, but if you feel your problem is persistent, you should see a GP. ED or Impotence happens when you are either not able to get an erection or not able to maintain an erection for a long time, enough to do sexual intercourse. There are a variety of pills available in the market for this purpose. The three main medications taken for ED are Sildenafil (Viagra), Tadalafil (Cialis), and Vardenafil (Valif). Although many medicines can treat ED, Viagra is considered one of the best oral treatments. It has the longest track record as a prescribed medication for ED and is also approved by the FDA. Viagra's active ingredient is sildenafil, and it works as a PDE5 inhibitor to treat ED symptoms. Viagra is the brand name medication for sildenafil. However, currently, it is being sold as generic Viagra online by many generic manufacturers due to its low price. Even though the Brand Viagra and its generic version both contain the same active ingredient and have the same effects, there are a few differences that you will learn going forward in this blog. This piece of information will help you comprehend which Viagra is best for you to use.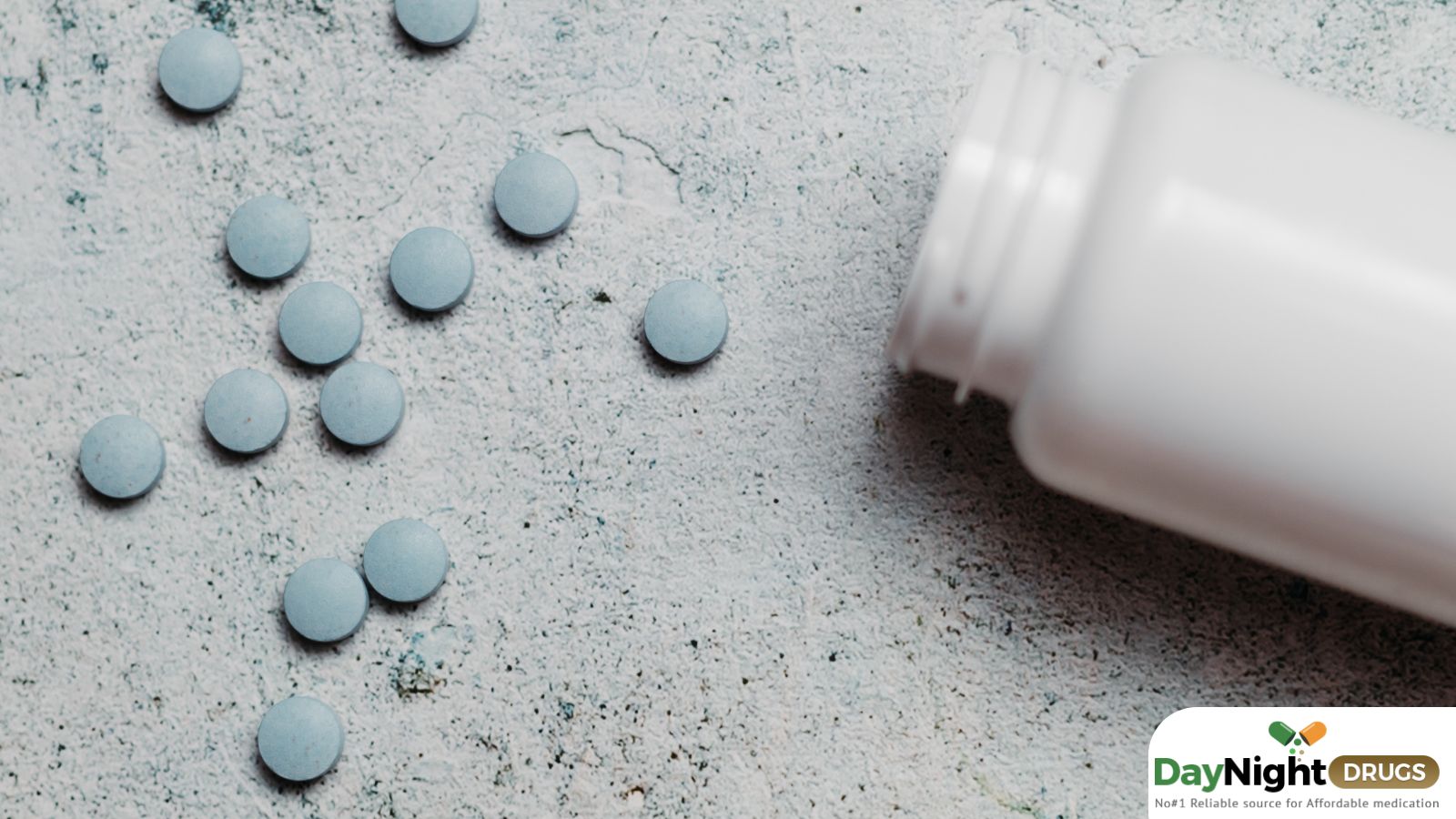 What is Viagra?
Viagra, or sildenafil, was first patented by Pfizer, its Parent pharmaceutical company. At first, the medication's purpose was to treat chest pain, but it didn't get any positive results. After that, it was suggested to be used for PAH (pulmonary hypertension). During these two clinical trials, men started experiencing effects somewhere else. They informed the doctors that it was getting easier for them to get erections. This led the doctors to discover a medication for Erectile Dysfunction, i.e., Viagra. The patent was filed for this medication in the year of 1996. Eventually, the FDA approved the drug for this purpose. The patent ended in 2012, and after that, many other countries started to produce the generic Viagra. 
By the end of 2005, approximately 27 million men had started using Viagra to treat Impotence worldwide. Viagra is the brand name for its generic equivalent, sildenafil citrate. Before you buy generic Viagra online, you should be aware of the dosage instructions of the medication. It comes in 3 doses, specifically 25mg, 50mg, and 100mg. Viagra is recommended to be taken around 1 hour before the activity, but you may take it any time, around 30 min to 4 hours before intercourse. The effects of Viagra can start as early as 12 minutes and reach its peak level in about 30-120 minutes. Doctors suggest a 50mg dose for most patients, and the maximum dosage frequency should not exceed more than one time a day. Depending on the tolerance and effectiveness of the medicine, the doctor might change your dosage to Viagra 25mg or Viagra 100mg pills.
What is Generic Viagra?
Generic Viagra is the same medication as Brand Viagra as it contains the same active ingredient. Also, it is to be taken exactly like the brand Viagra. The generic Viagra can't be sold under the brand name Viagra, but it has the same properties and functions as the brand name Viagra. Even though the active ingredients of both brand and generic are the same, they differ in inactive ingredients like color and preservatives. 
Similar to the brand Viagra, even generic Viagra needs to have FDA approval before the generic manufacturers can start selling it in the market. Another difference is that the active ingredient in generic medicine may not be from the parent company Pfizer and generic Viagra may cost very less when compared with branded medicine.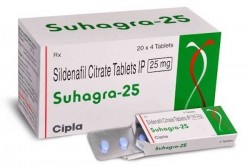 Sildenafil Citrate 25mg tablets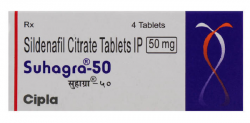 Sildenafil Citrate 50mg tablets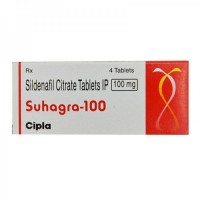 Sildenafil Citrate 100mg tablets
Facts about Generic Viagra
There are a lot of generic manufacturers for Viagra, so be careful while choosing a generic Viagra drug and ensure that the drug is FDA-approved. If you are wondering where to get the cheapest price for generic Viagra buy online from daynightdrugs.com only at $0.53 per pill.

Generic Viagra pill will definitely cost you less, but don't worry, it will have the same functionality and effects as branded Viagra.

Similar to branded Viagra, even generic Viagra, sildenafil is available in 3 doses such as 25mg, 50mg, and 100mg. You can buy generic 100mg Viagra online from our generic pharmacy and save up to 80-90% of your total prescription cost.

Sildenafil can be used for different purposes. The two conditions for which sildenafil can be used are PAH and ED. For pulmonary arterial hypertension, doctors recommend Revatio; to treat ED, they recommend Viagra.
Also Read: Unlocking Male Potential: The Empowering Impact of Generic Viagra
Side Effects of Viagra
Sildenafil mostly causes only minor and temporary side effects. Common side effects of Viagra (sildenafil) are as follows:
Flushing

Diarrhea

Muscle aches

Headaches

Insomnia

Sensitivity to light

Heartburn

Tingling in the limbs 
Sometimes Viagra (sildenafil) can cause some severe side effects which require immediate medical attention, such as:
Rashes

Chest pain

Fainting

Ringing in ears

Painful erection

Erection that lasts for more than 4 hours, priapism

Itching and burning sensation while urinating

Shortness of breath

Dizziness

Lightheadedness

Blurry vision 

Sudden vision and hearing loss
Interactions of Viagra
Do not mix the medication which contains sildenafil with alcohol. It can lead to a drop in blood pressure.

If you are already prescribed medicines related to a heart condition, do not take them with Viagra. Mixing these two medications can cause drastic changes in your blood pressure as both the medicine's function is to affect the blood pressure.

Do not take Viagra with other ED medications. It can lead to overdosage and have undesirable effects on your body.
Also Read: Is It Safe To Take Viagra with High Blood Pressure?
Best Choice - Generic Viagra or Brand Viagra?
If you're familiar with Viagra and its effectiveness, you may hesitate to try a generic drug version. It's understandable to have questions about how well generic Viagra works or where to purchase it from. In this case, consulting with a trusted doctor or healthcare professional for guidance is best. If you're experiencing symptoms of erectile dysfunction and are considering a generic alternative to Viagra, it's important to ensure that it's safe and FDA-approved by discussing this option with your doctor. It's crucial to avoid any generic alternatives that aren't prescribed by a doctor or fulfilled by a reputable pharmacy. Prescriptions that aren't filled through legitimate channels may not be FDA-approved, may have inaccurate labelling on the packaging, and may contain ineffective or even dangerous ingredients. It's crucial to pay attention that Viagra and generic Viagra contain the same active ingredient and work in the same way to treat erectile dysfunction, and they also have similar side effects. However, if you experience priapism, which is a persistent and painful erection that lasts more than four hours, seek medical attention immediately. As always, it's recommended that you consult with your doctor and discuss your concerns before taking any medication. Your doctor will suggest the appropriate dosage and will also educate you about the generic medication.
FAQs
1. Is Viagra stronger than generic sildenafil?
Viagra and generic sildenafil have the same active ingredient. Generic sildenafil is the bioequivalent of Viagra which means they will have the same effect on your body.
2. Is Generic Viagra safe to use?
Generic Viagra is considered as effective and safe as its brand drug.
3. Are Generic Viagra and Regular Viagra equally effective?
Generic Viagra works the same as Regular Viagra, so it's as effective as regular Viagra.
4. How long does Generic Viagra's effect last?
Viagra's effects last for around 4 hours. So it's recommended to take a Viagra pill 30 minutes before sexual activity.
5. Can I take Generic Viagra or Regular Viagra with other medications?
Doctors suggest not using other ED medications with Viagra or regular Viagra. Also, do not take hypertension medicines with a Viagra pill, as it can cause a sudden drop in your blood pressure.
Sources: - 
1. ILiveActive Blogs - Viagra vs. Generic Viagra-Things you Should Know  
2. Ro Health Guide - Sildenafil vs. Viagra®: what's the difference?