It's time to add zest to your physical relationship
04/13/2022
Healthy physical intimacy is the most important segment for a long-lasting romantic relationship. It might sound weird for many, but this is what it is...! However, some couples often find it hard to maintain a healthy sexual relationship. Although there are "n" number of reasons catering to the cause, Erectile Dysfunction stands out to be the common factor responsible for a pale sexual bond. For that matter, you can always consult a doctor or even order ED medications online. Well, this blog is all about how you can spice up your sex life and develop a healthy relationship with your partner.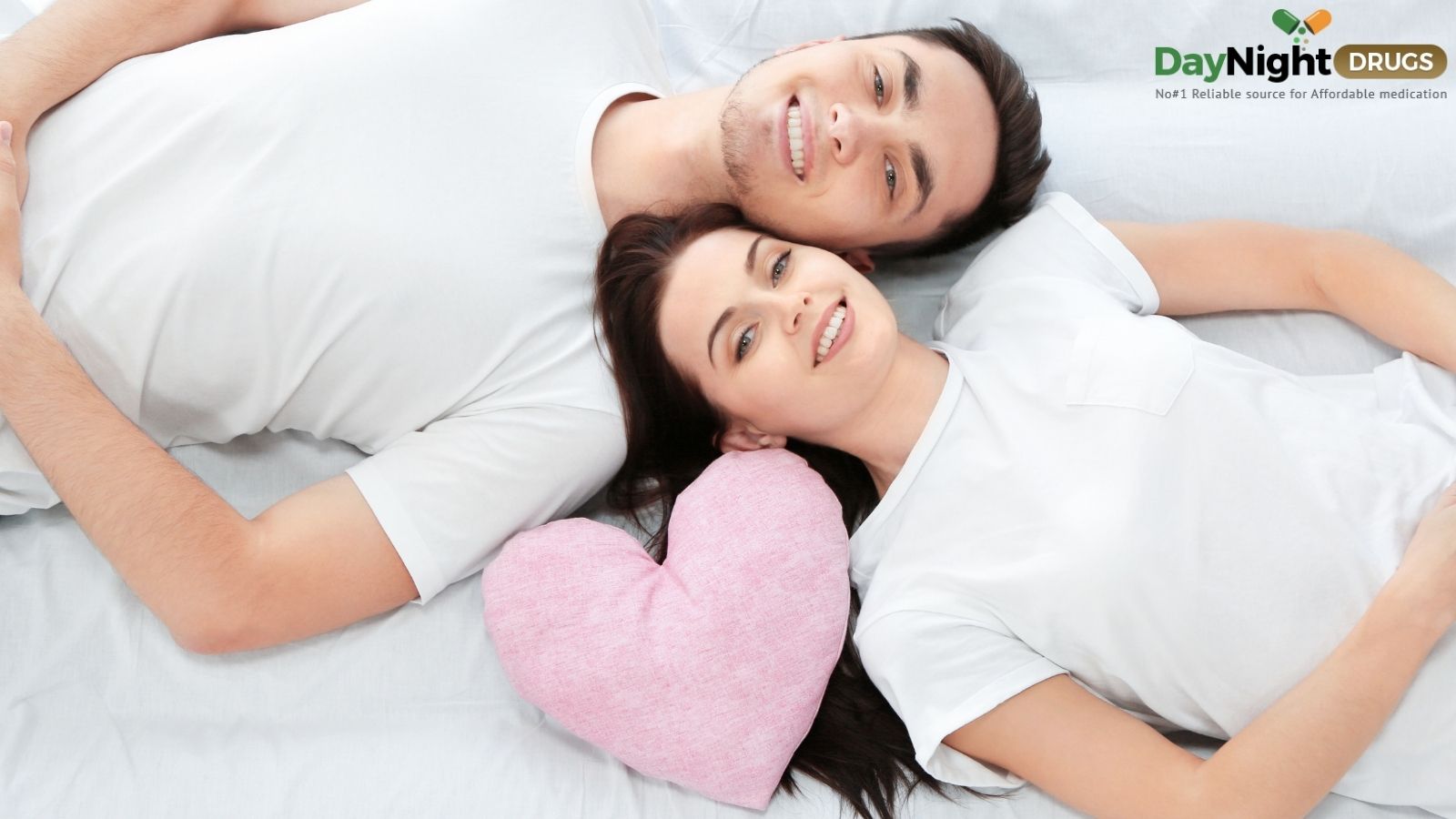 Causes of an unhealthy sex life
To move further with the tricks and tips, it is essential to know the reasons hindering your way in bringing back that missing charm to your sexual bond. Here are some of the factors responsible for the same:                                               
Misunderstanding with your partner

Erectile Dysfunction (in men)

No physical attraction

Lack of communication

Too much consumption of alcohol or drugs

Depression

Stress

Unhealthy lifestyle

Side effects of any ongoing medication or treatment 
Ways to light up your sex life
There are so many tips and tricks all over the internet to cheer up your sex life. But the below-discussed points are the most practical and honest ones you will ever find. Give them a read, and you are sure to love them. 
Educate yourself: - Sex is an art, and for good sex life, you need to master the art. It's absolutely okay if you are a beginner. There are plenty of books available in the market to guide you with the same. You can also browse through the internet, and you are sure to find something meaningful that can help you and your partner to work on your physical relationship.
Communication is the key: - Communication is the first and most crucial step in resolving any issue. Talk to your partner regarding any problems you are facing and work together on the same. 
Understanding is the best policy: - Being empathetic in a relationship makes any problem a lot easier to deal with. Initially, it might take some time to understand your partner and his/her thoughts, but it becomes easy and simple once you try.
Give yourself time: - Every romantic relationship has to go through some phases. It's not always the honeymoon period that tends to last. Your relationship will go through a rough patch which might take a toll on your sexual bond. But make sure to give yourself time so that you can absorb everything in and around and take steps accordingly. 
Eat clean: - Your health is all about what you eat. Even your eating habits decide your mood and sex life. Foods such as berries (strawberries and raspberries), avocados, watermelons, dark chocolate, eggs, peaches, walnuts, steak, etc., are capable enough to boost sex hormones and thus increase sex drive. 
Physical health: - Make your physical health a priority. Involve in physical activities as much as you can and cut down on alcohol, as excessive alcohol consumption decreases sperm count. Physical activities/ exercises will boost your energy and stimulate hormones that improve your sex drive.
Reach out to a sex coach: If you feel that you cannot cope with your partner sexually even after many trials, you should definitely consult a sexologist/sex coach. He/She shall let you know what else you can do to spice up physical intimacy with your partner.
ED Medications: - Erectile dysfunction is the inability in men to get and keep up an erection. And hence, to solve this issue, you can buy Generic Erectile Dysfunction (ED) drugs. There are a lot of ED drugs available in the market, but Levitra, Viagra and Cialis are considered as the best of all.
Sex positions: - Practicing the same sex position might turn out to be a little boring after a certain point. Hence, it is advisable to explore some other sex positions to add fun to it. 
Not sex, but good sex becomes a need once reached a particular age. Sex releases growth hormones and adds life to your relationship. There's nothing shameful to talk about sexual health and ways to light it up. After all, all we want is a long-lasting happy relationship.  
Click on the link to place your order- https://bit.ly/37pgY7U.