Bimatoprost Eye Drops: The Best Way To Get Longer Lashes
02/28/2022
Like long tresses, longer-fuller lashes are also marked as an epitome of beauty. It accentuates the entire look and does reduce the hassle of applying mascaras or false lashes. Dense lashes never fail to enhance your eyes and add to your overall beauty and personality. But only a small percentage of people are blessed to have such naturally added beauty. But why worry if you have Bimatoprost Eye Drops 0.03 for your rescue?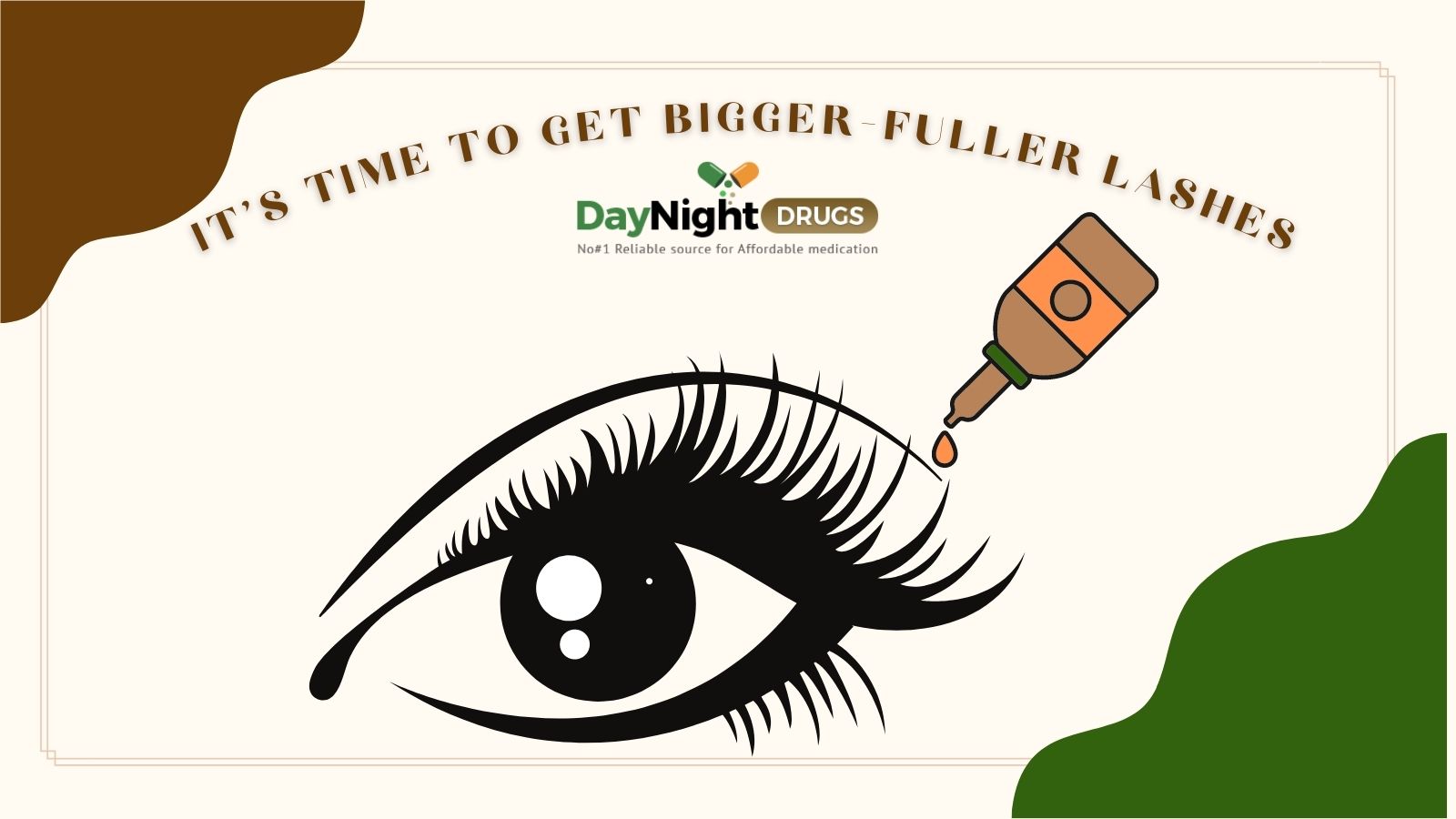 The Bimatoprost or Careprost Eye Drops 0.03 is one of the best medications in the market for growing eyelashes. It makes your lashes noticeable, darker, and thicker. But of course, the results are never overnight. You have to apply it for a specific time frame to get the results. You can also buy the medication from our online pharmacy and save your pocket. The eye drop is also used to treat glaucoma, an eye condition that damages vision. 
How to use: -
There are specific ways of using the eye care drop. Read the below-mentioned points to know more: -
Wash your hands and face with a cleanser.

Remove your contact lenses or makeup if you are wearing any.

Gently apply the solution to the lash lining of the upper eyelid with the help of the applicator. 

Wipe off the extra with a tissue or a cotton pad.

Do not forget to dispose of the applicator after each use.

Repeat the steps on the other eye.

If by any chance the medication gets into your eyes, avoid rinsing it off, as this will also take off the drug from your lash line. 
What are the ways to grow lashes naturally at home?
The eye is one of the delicate organs in the human body. Hence, it is always suggested to do your own set of research before using any eye care medication. The below-mentioned are some of the natural home remedies for growing thick eyelashes:-
Castor oil: - Castor oil is the best home remedy for fuller lashes. It contains Ricinoleic acid, which works fantastic for hair loss. It has the potential to work for maintaining thicker lashes. But make sure you consult a dermatologist before you start using it
Green tea: - Green tea is rich in minerals and antioxidants, which naturally triggers hair growth and result in healthy skin and body. Apart from drinking green tea, you can also cool it down and apply it on the lash line using a cotton pad. 
Coconut oil: - Coconut oil is a renowned hair care ingredient. It helps in hair growth and fights against hair loss. You can even apply it on your lash line for thicker lashes.
Vitamin E: - Vitamin E is highly rich in antioxidants and can effectively reduce the oxidative damage that causes hair loss. It contains tocotrienol, which triggers hair growth and thus, will grow your lashes. 
Medications: - Although medicines are neither natural nor come under home remedies, they are compelling enough to be used for this cause. There are a lot of eye care medications readily available in the market. You can also buy generic eye care drops online from our pharmacy and enjoy the benefits of door-step delivery and free shipping. 
For treating eye infections, you can buy Generic Tobrasol 0.3 % or Generic Tobradex 0.3 % / 0.1 % Eye Drops. It helps you get rid of the infection in no time. But make sure to consult a doctor before using it. 
There is no such formula that works overnight. You always have to keep using it for a certain amount of time to get the result. Also, always consult with a medical practitioner before using a medication. It will help you and make you aware of the drug you will use. 
You can also buy bacterial eye infection medication online. 
Click on the link to make a purchase: - https://bit.ly/3vt7q3z.