7 BENEFITS OF AN ONLINE PHARMACY
11/28/2019
As the world is advancing, many things are progressing along with it, making everything around us online, including online pharmacies. The era of the internet is dominating the world, and online pharmacies are the next big thing.
Online pharmacies or e-pharmacies launch has made so many lives better and convenient. Now consumers can get their hands-on medications sitting at home sipping coffee.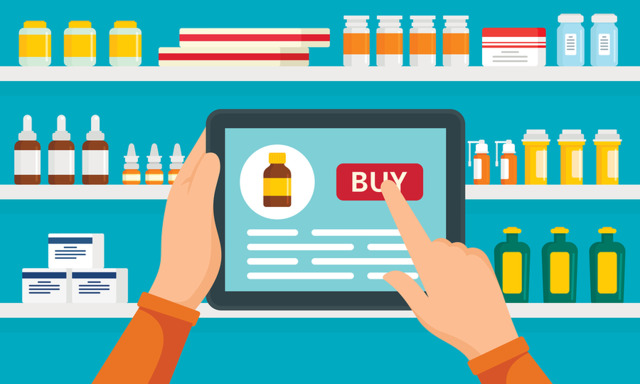 Internet pharmacy can benefit a person in many different ways. So, let's take a look at these benefits.
Convenience- E-pharmacies are very convenient in many ways. It helps by delivering medications to older people who cannot step out of their house to buy medicines. Also, it helps provide medicines to people staying in remote areas where pharmacies are out of reach.
Time-saver- Online pharmacies help save your time and efforts. You can go online and place your order in less than a minute. It also enables you to save money and traveling time that you used to spend going to the local pharmacy.
Savings- Online pharmacies like DayNightDrugs and many others keep on running some deals and discounts on medications, helping you save a lot on your overall drug cost. E-pharmacies directly purchase medicines from manufacturers, and there is no third party involved, which is why the cost of medications a low as compare to local retail pharmacies.
Range of choice- Online pharmacies offer you a huge range of medications covering all categories.
24/7 availability- You can place your order anytime, anywhere. You do not have to worry about it's opening and closing timings. You have 24/7 customer service available for you that can help you clear your doubts and queries.
Organized- These pharmacies are very well organized and work systematically. They get your prescriptions reviewed first and then dispense out your medications.
Privacy- Online pharmacies help people who do not have the courage to go to local pharmacies and ask for medications like; ED medicines or hair loss medicines, etc. This way, you can privately order drugs online without being hesitant.
However, it is essential to keep in mind several things before you look in for a mail-order pharmacy.
Check whether they are certified or not.

They are affiliated with a reputable organization

Whether they ask for your prescription or not.
Conclusion
Online pharmacies can also be mobile-based, wherein you can send your scanned prescription and request for your medication.
Online pharmacies do have many benefits, but they also can have certain risks, so it is better if you check through the website thoroughly before you place an order or give out your information.